Archery
Archery joined the St. John's Rod and Gun Club in 2015. The club offers an outdoor 15 stand 3D animal course and a 20-90 meter standard target course. All targets are supplied and maintained by the club. In the winter, the club moves to an indoor location to shoot 18 meter standard targets.
The archery group shoot on Monday evenings at the club from from 6pm-dusk about May through September. They move to an indoor facility for Fall and Winter. Location and time are posted on the Club calendar.
Throughout the summer, special sponsored Saturday archery events are held which are well attended and great fun. See the club calendar for the current year events.
Costs:
General night shooting fee is $8 for adults and $4 for youth.

Special shooting event fees will be posted on the events page/calendar.
Map of the 3D trail and Target Range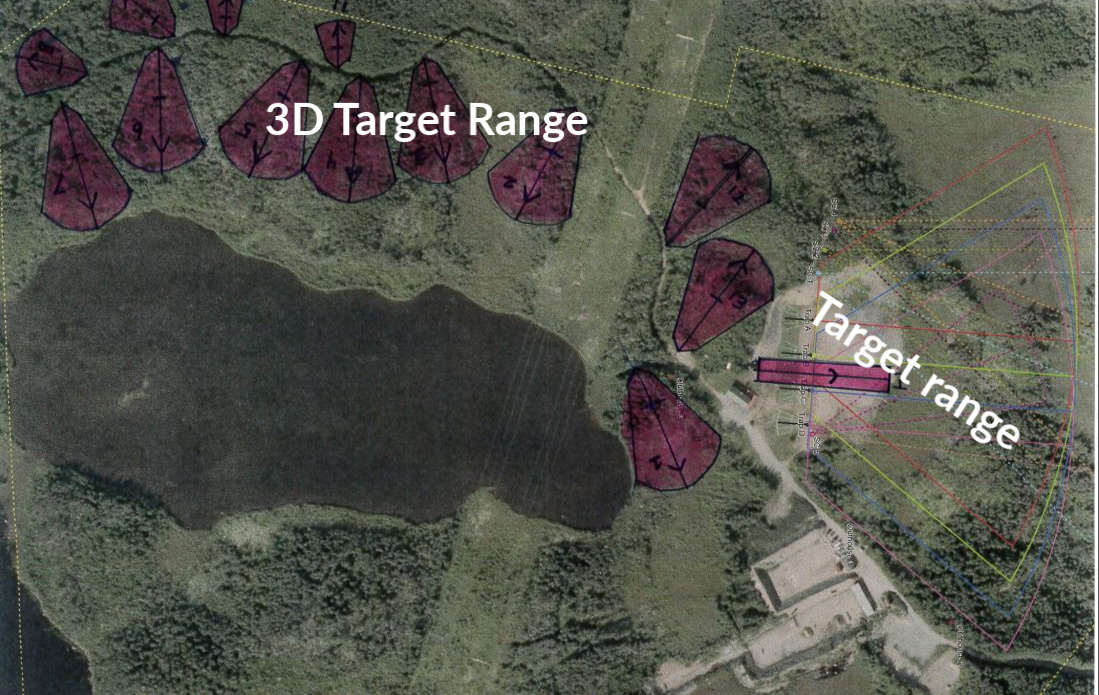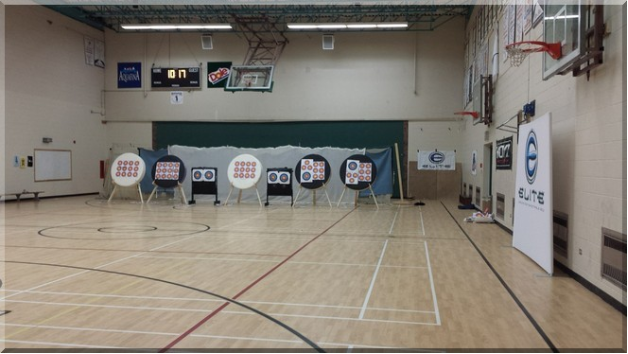 Archery Equipment:
Members must provide their own bows, arrows, and gear.

During our indoor winter league only we offer a one hour basic introduction to Archery once a month. The recommended starting age for this session is 15yrs and up. Limited equipment may be available for those new to the sport and must be arranged in advance as this equipment is not kept on site. If interested, contact Archery chair Greg Elms for details.
Archery lessons are not offered at our club.

The found arrows box is located in the main clubhouse. If you lose your arrows, check back frequently as arrows are found all the time.
Archery Safety:
To ensure for members safety, the archery committee has developed Archery Safety Rules and Operating Procedures. Archers should read and familiarize themselves with the rules and procedures.
You must obey the RSO at all times. Archery follows firearms safety guidelines.
Additional Notes:
3D Trails
The 3D trails are maintained but they are not paved nor groomed. Be careful walking as there are natural tripping hazards.

The 3D trails are muddy and wet in the spring and fall. It is advised to wear a pair of waterproof boots or rainboots.

The 3D trails are not disability accessible for wheelchairs.
Target Range
The target range are located on the Trapshooting Range. This is a grass field located directly behind the main clubhouse.

The target range is disability accessible. There is no paved ramp down for wheelchairs but the slope is gradual enough that a chair can be wheeled down with assistance.

The field area is typically dry. However it can be soggy if there has been recent rain.

In the winter, the archery group shoots indoors at a local high school. Please bring indoor shoes to respect their gym floor.
For further information please contact Archery chair Greg Elms.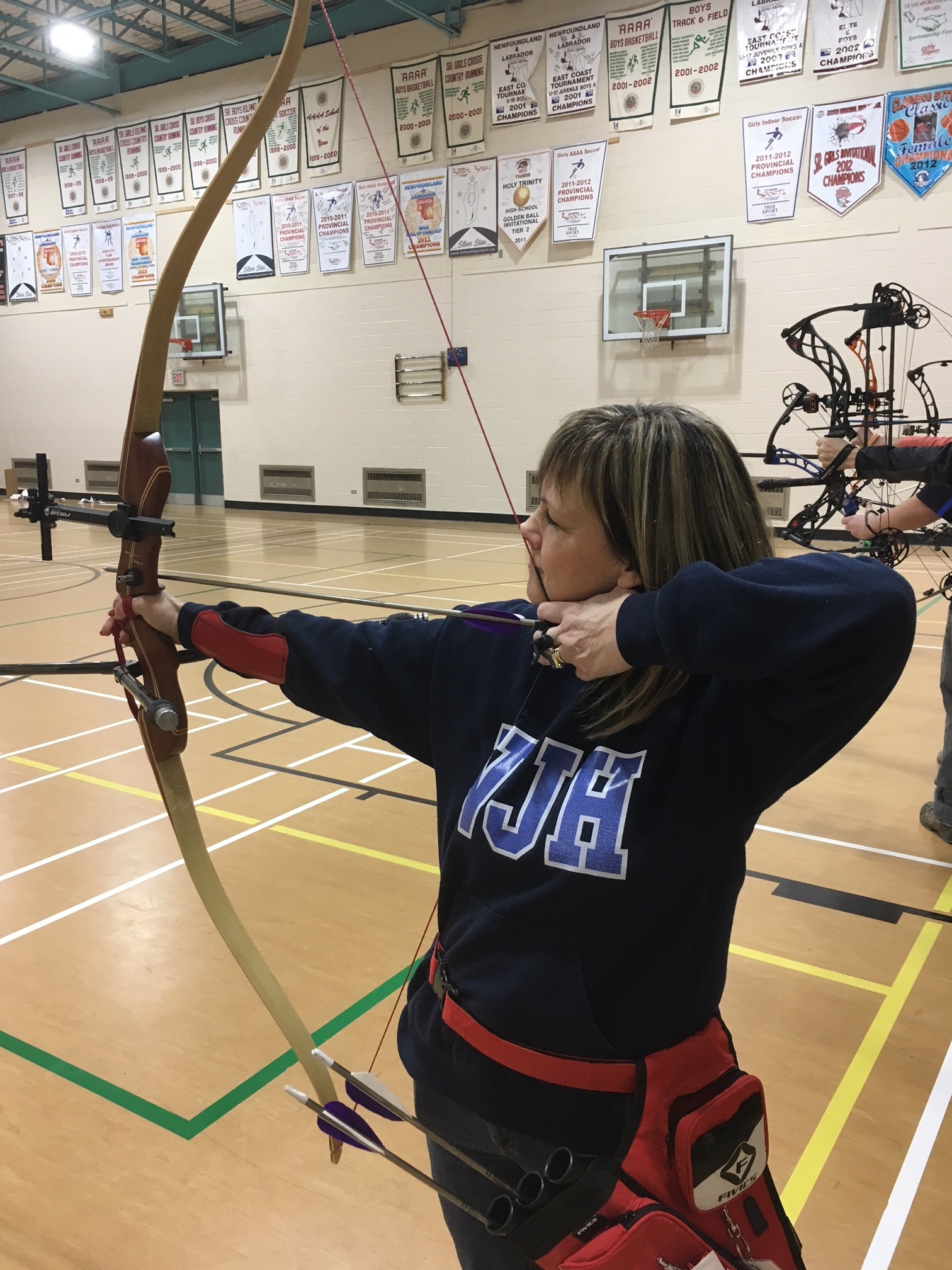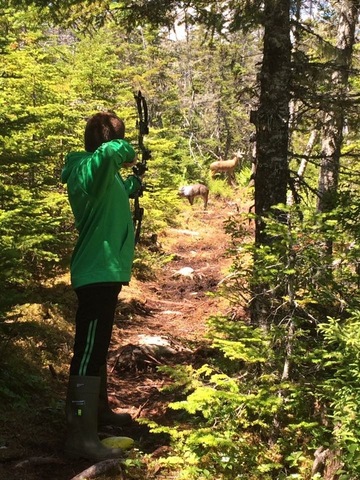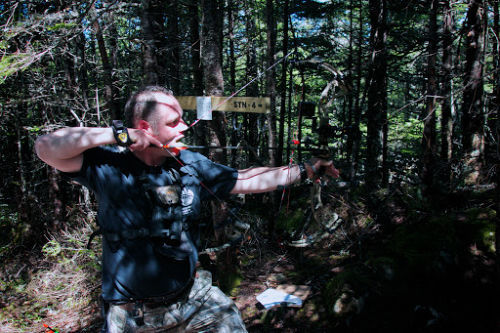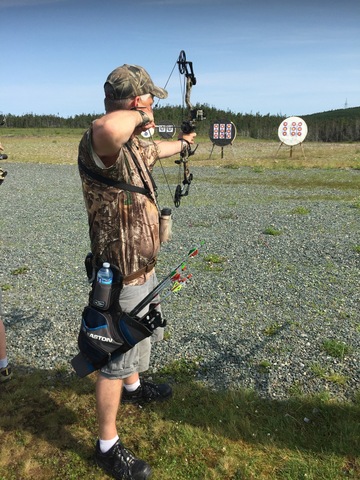 ---
© St. John's Rod and Gun Club